Spring makeup – by Inspo Contributor Mandy Odle
Inspo's beauty contributor,
Mandy Odle
, enlightens us on some –>
Spring makeup that just may surprise you
Ever heard of Clarins? It's a brand that I feel gets totally overlooked by younger women. No it's not for old ladies!! While they aren't known to be a color line there are so many other great products! Let's just say this counter is a hidden gem. For starters their vast skincare line has been around since the 50's and is all plant based. In 1954 Clarins started as a beauty institute in Paris with prestigious spas all over the world that still remain today. You may feel overwhelmed when stepping up to the counter because they literally have a cream or serum for everything! Any beauty stylist could point you in the right direction, but I am going to list out a few of my favorite things which just so happen to be perfect items for spring!
1. The self tanners!!!!!!!!
I couldn't be more enthusiastic about these. Clarins is by far the most advanced in sunless tanning. They have creams, gels, face and body, just face, just legs, you name it they have it! Plus the best sunscreen,  spf lip balms, and after sun care. Check out the new Radiance plus- Golden glow booster. 365 days of summer in a bottle. Only $30 for the 
face
 and $45 for body.
2. Instant light natural lip perfecters
. These are like baby lips on steroids. The texture is amazing, the scent is amazing, and the sheer colors ahhhhh! There is just so much to love about these. I own every single color, and they can be worn alone or over top of a darker lipstick to tone down the color. Try 
Rose shimmer
 for that natural pink lip color. $24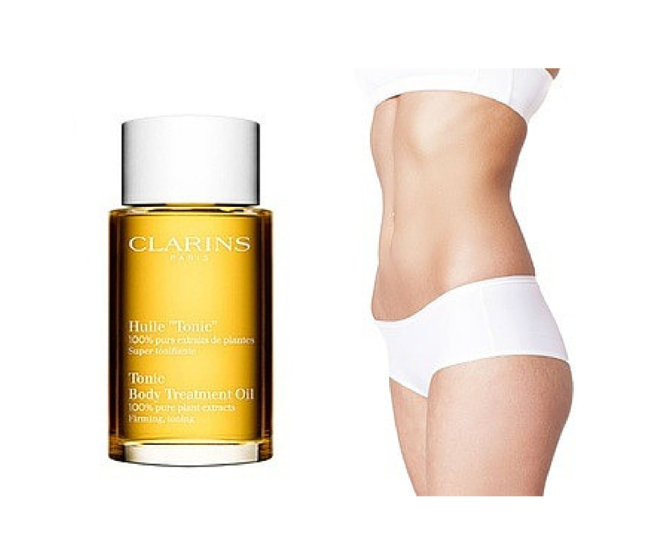 3. Tonic Body treatment oil.
I used this through all of my pregnancies and afterwards.  With 100% pure plant extracts including Rosemary, Geranium and Mint that helps firm, tone and improve elasticity, reducing the appearance of stretch marks resulting from pregnancy. Hazelnut Oil softens, smooths and hydrates by locking in moisture. The 
large jar 
lasts and lasts $58.
4. Water comfort one step cleanser with peach essential water.
Who wouldn't want to smell like a peach after cleaning their face? The gentle water cleanses light makeup and the peach's softening and soothing properties let your skin stay smooth, supple and velvety-soft. 6.8 fl oz for $35.
Excited about Clarins yet?! As a makeup artist our goal is always to make clients look natural. To enhance their features in the best possible way. Yes sometimes we play up the lips and eyes, but the complexion needs to feel like second skin. Clearly Clarins does a great job of this. With the main focus on full body complexion, this counter is your one stop shop!! Seriously go check them out. I'm telling you, you will be shocked at what all you'll fall in love with!!
*I was not paid for this post. I just like to bring you the best of the best, and this brand excites me in a "bet ya didn't know" kind of way!! So enjoy. Oh and Nordstrom is price matching 10% off right now!!!!